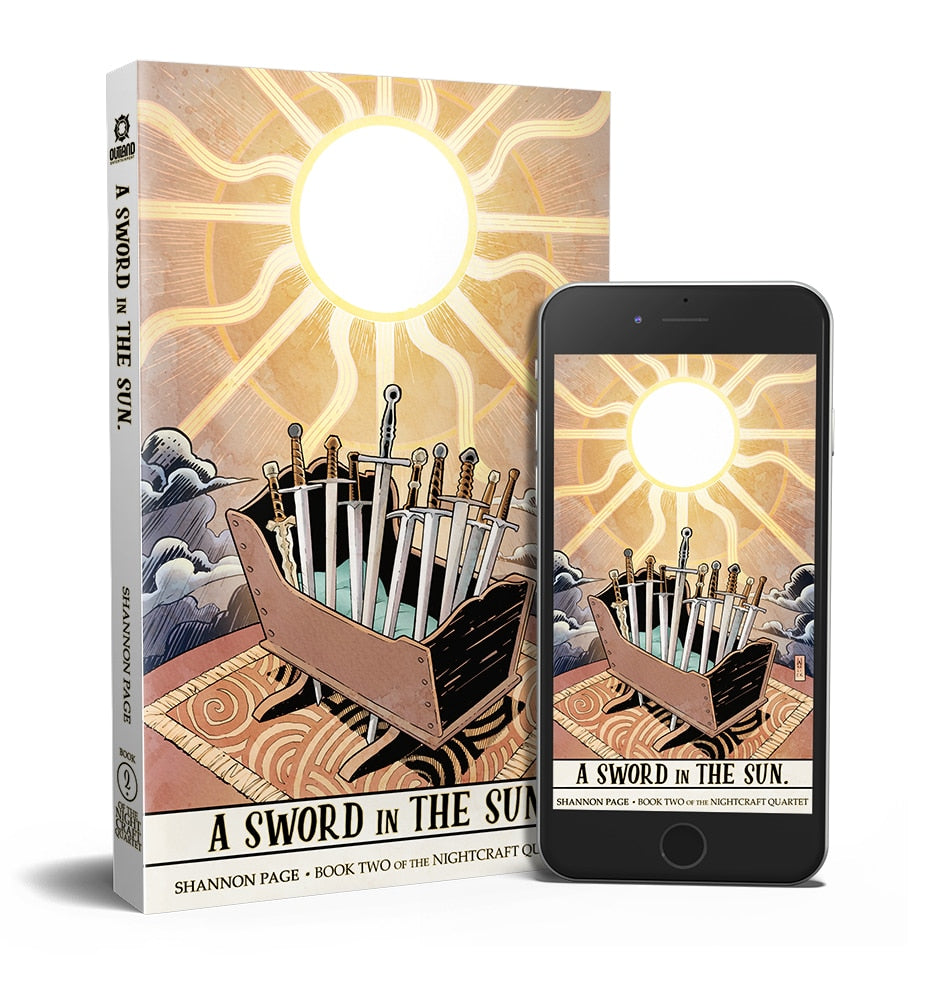 Author: Shannon Page
Editor: Alana Joli Abbott
Cover Illustrator: Matthew Warlick
Cover Design: Jeremy D. Mohler
Interior Design: Mikael Brodu
Formats Available: Trade Paperback · PDF/Epub/Mobi
AVAILABLE NOVEMBER 2020
Edition: First
Calendula Isadora (Callie to her friends) is a powerful witch who may be in over her head…
Callie's pregnancy was a surprise to everyone in her community—witches aren't supposed to get pregnant unless it's on purpose. But Callie's pregnancy has an even bigger secret, and the information she now possesses could change the future of witchkind, if it weren't being held hostage by Callie's once-respected mentor. He believes he's serving the good of all witchkind, but as Callie begins digging deeper into her mentor's secrets, she learns she may have to go all the way to the Old Country to uncover the mysteries he's trying to hide.
But first, she has to have the baby, search for a missing witchlet, manage her relationship with a handsome warlock who wants to marry her, and continue to hunt for answers about the death of her best friend. It's a lot for one witch, her feline familiar, and one very unique golem to handle!
Purchase the trade paperback
$15.95
+ SHIPPING (US ONLY)
INCLUDES:
ASitS Trade Paperback
Perfect Bound – 5.5″x8.5″
306 pages
$7.99
INCLUDES:
ASitS PDF
ASitS MOBI
ASitS EPUB
I was born on Halloween night and spent my formative years on a commune in northern California's backwoods. A childhood without television gave me a great love of books and the worlds I found in them. I wrote my first book, an adventure story starring my cat, at the age of seven. Sadly, that work is currently out of print, but see the Fiction page for current and upcoming publications. I am a longtime practitioner of Ashtanga yoga, have no tattoos, and live on Orcas Island, upper Washington state, with my husband, Mark Ferrari, along with seventeen twenty orchids*, baskets of interesting seashells, a frog pond, and slightly fewer books than this time last year.
Shannon Page
Author